NML - USCG Radio Station - St. Louis, MO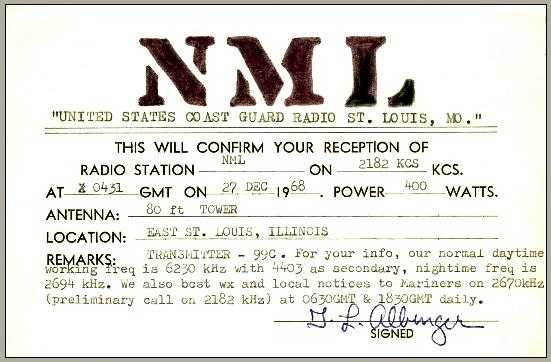 Under an earlier USCG organization St. Louis was the headquarters for USCG District 2 (since abolished). This district included all of the Missouri, Ohio, Tennessee and Cumberland rivers, and the Mississippi from St. Paul to somewhat below Memphis.
Wess Wessling's USCG Patch Archive has these two patches for Base St. Louis:
Does anyone have any more information on or pictures of this station?




Except as noted

here

most of the site's content is in the public domain.

Last Updated