1966 WMI Site Photos by Mark Karney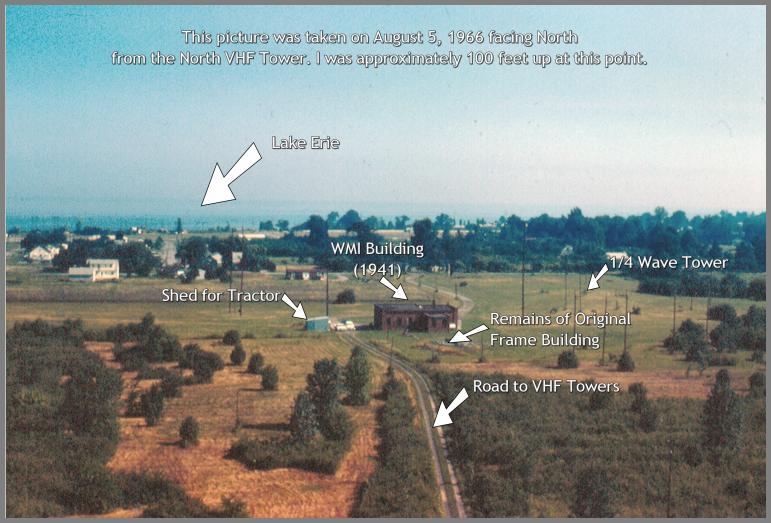 The "Original Frame Building" above was the home of WMI from its founding
in the mid-1930s until the new building was constructed in 1941.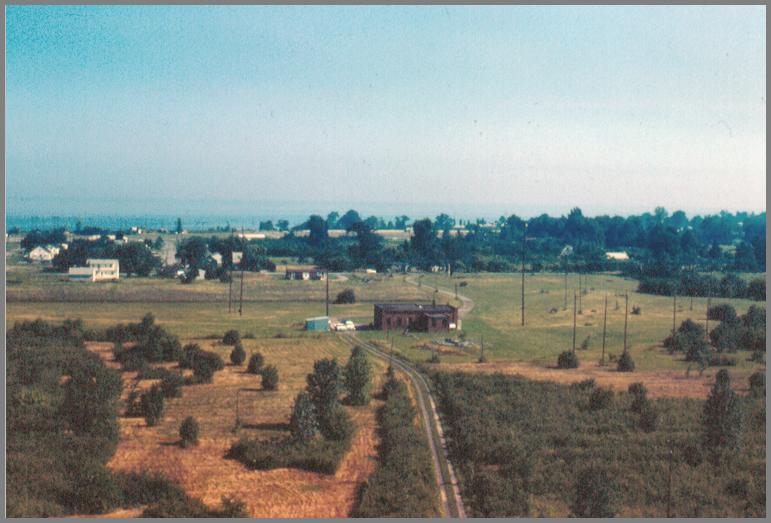 Same as the top photo but without the annotations. These photos were taken from 100
ft. level of the 285 ft. high north VHF tower. These VHF towers were erected in 1953.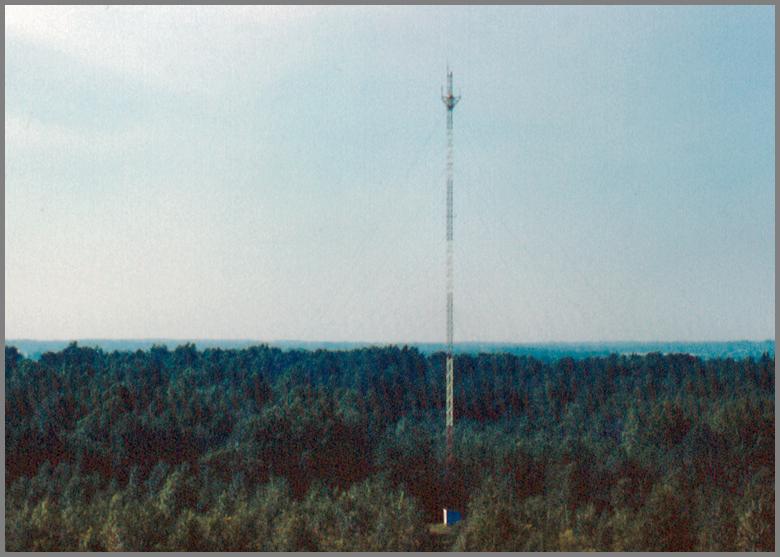 This is the south VHF tower looking south from the 100 ft. level of the north VHF tower.
This tower was back in the woods at least 1000 ft. from the WMI building.

Mark Karney comments: The building at the base of the south tower also contained the MF/HF receiver front ends. A long wire antenna ran south from this building into the woods. This kept the receiving antenna as far away as possible from the transmitting antennas. WMI also had a similar remote receiver site on Oak Point Road in Lorain about a mile or so west of the Meister road station. In both cases the IF from each receiver strip (one per channel) was sent down a conventional phone line (I think it was around 50 kHz.) to further amplification and detection in electronics in the rack at the main station. I think the switching between the Meister Rd. and the Oak Point receivers was automatic based on signal strength.




Except as noted

here

most of the site's content is in the public domain.

Last Updated