Other Equipment Suppliers
ITT-Mackay Marine
Mackay/ITT produced a broad line of marine radio gear which found much use on the high seas. However, it was not as successful on the Great Lakes and Inland Rivers as RMCA or Lorain.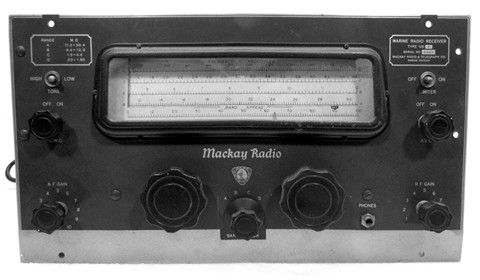 Click on the image to go to a page of ITT-MacKay Marine photos
Scott Radio Laboratories
While not a main-line marine radio equipment supplier Scott Radio Laboratories deserve recognition because of ttheir low-radiation marine radio receivers that helped U.S. spipping avoid the German U boats during WW2.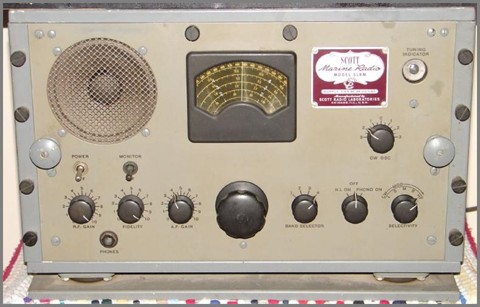 Click on the image to go to a page of Scott Radio Laboratories photos
Small Companies
There were many suppliers of marine radios, some very substantial with their own pages on this site, but many more that were much smaller, and often short lived. I don't have much information on these, but this list of them is from the Allan Lytel book as augmented with several earlier companies known to me.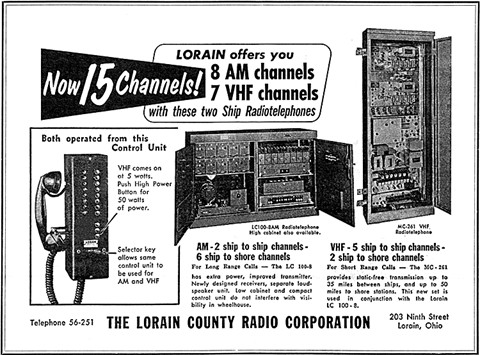 Click on the image to go to a page of 20 marine radio company advertisements
While the advertisement above is for one of the larger companies, it is typical of marine radio manufacturers ads of the period. Over the years I collected the 20 ads included in the PDF. These are mostly smaller-company ads but also includes one ad for each of the larger companies.
| L. R. Dooley, Inc. - USCG Receiver R-138 - See more detail on the R-138 Page | Western Electric - Pre-WW2 Marine Unit - The only photo I have for WE marine gear. |
| --- | --- |
| | |